Camila Arriva

Mujeres 2

"When I looked at the lyrics of traditional tangos, I thought, 'It can't be true that men say things like that about women.' In all these years, nothing has changed?" This is how Argentine singer Camila Arriva expressed herself in an interview about her motives for recording and performing only tangos written by women.
Like its predecessor, Mujeres 1, this disc is dedicated exclusively to tangos composed and written by women and recorded with a female orchestra; in addition to Camila Arriva (vocals), the musicians are Amalia Escobar (piano), Sofia Calvet (bandoneon), Amanda Burgos (violin), Mónica Toledo (double bass) and Barby Aguirre (drums).
After all, Arriva not only came across modern female musicians in her search, but also rediscovered classical female composers.
A CD as a manifesto of female tango empowerment. We are curious to see how the project will continue..
(Presentation of the singer in Tangodanza 95 - 3.2023) (Review in Tangodanza 96 - 4.2023)




Content
Length: 28:00 min.


01 Campeneando la Vejez - Rosita Quiroga - 3:17
02 Lejos mi Tierra - Azucena Maizani - 2:41
03 La Flor de la Canela - María Isabel Granda (Chabuca) - 3:05
04 Yo soy - Marisa Vázquez - 3:25
05 Me Dijeron - Claudia Levy - 3:04
06 Iluminame por favor - Julia Winokur - 3:27
07 El Piropo - Javiera Luna Fantin - 1:38
08 Mafiosa - Natalia Peluso - 4:01
09 Fuiste - Míriam Alejandra Bianchi (Gilda) - 2:48
Customers who bought this product also bought the following products...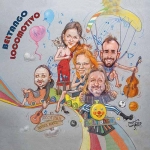 CD
30,00 EUR
Details ...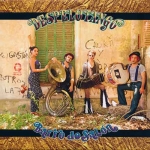 CD
19,50 EUR
Details ...