Jorge Polanuer
Tangos & Milongas für Querflöte
Noten für Querflöte vom Komponisten Jorge Polanuer (1960*). Er gilt einer der besten zeitgenössischen argentinischen Tangomusiker und Arrangeure. Im Heft sind 6 Tangos, 4 Milongas und 2 Vals. Mitgeliefert wird eine 'play along CD'. 
Rückendrahtheftung, incl. CD

Titel:
01 The hankerchief (Tango)
02 Don`t kill me or i`ll die (Milonga)
03 My friend (Tango)
04 Without realizing it (Tango)
05 Two words (Waltz)
06 Blanca (Tango)
07 Little Corner (Milonga)
08 Nothing to loose (Tango)
09 Queen of the night
10 Nobody left in town(Tango) 
11 Headache (Milonga) 
12 Milanesita (Milonga)  duet for two flutes
Customers who bought this product also bought the following products...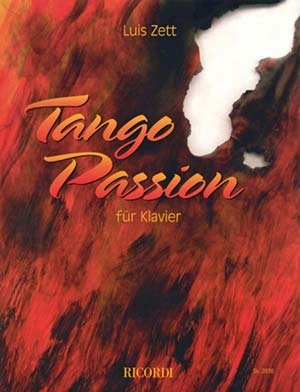 12,80 EUR
Details ...